Father's Day is just around the corner, and it's time to show our dads how much we appreciate them with the perfect gift. Whether your dad is a tech enthusiast, a sports lover, a bookworm, or a foodie, we've got you covered with a carefully curated list of the best and simple Father's Day gift ideas.
From practical and thoughtful presents to unique and personalized keepsakes, these gifts are sure to bring a smile to your dad's face and let him know just how special he is.
So, put on your gift-giving hat and get ready to explore a range of options that will make this Father's Day an unforgettable one. Let's dive into the list of best father's day gifts and find the ideal token of love and appreciation for the remarkable dads in our lives.
1. Grooming Products:-
If your dad is cool then they know how it's important to take care of skin, hair, beard, etc. Buy from some amazing range of grooming products and give a cool gift to your dude Dad.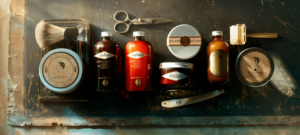 2. Father's Day Cakes:-
From childhood, your father has brought cakes to celebrate every special moment of your life. So it's your turn now! Buy a designer, founded, printed father's day special cake online and spread a smile on their face.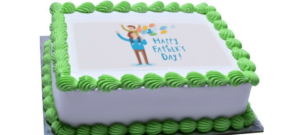 3. Flowers & Bouquets:-
It is the time to show gratitude towards your father who has sacrificed whole life to give you a peaceful life. Order some extraordinary flowers and gift them which will bring a bloom on their face. You can order them online for same day delivery also.
Flower Ideas: Rose Flowers, Lilies Flowers, Orchids Flowers, Mix Flowers, Flower Bouquets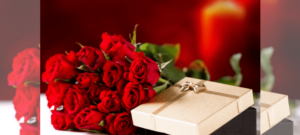 4. Personalized Gifts:-
A personalized gift is always the best idea to gift. Collect best pictures of you & your dad, some quotes showing your affection and print them on mugs, t-shirts, books, cushions or make a photo frame and gift him.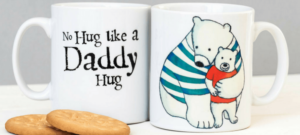 5. Watches:-
What other gifts will be greater than TIME? Gift a Watch to your Dad this father's day and make their time counting. With every passing second, it will remind them of you.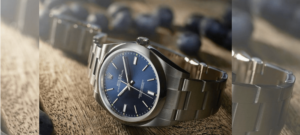 6. Tie:-
A tie is always a classic gift. Gift them a beautiful collection of ties and tie a strong knot in your lovely relation.

7. Headphones/ Earphones:-
If your Dad has craze of music then gift them headphones or earphones. So that their traveling time will become easier and happier.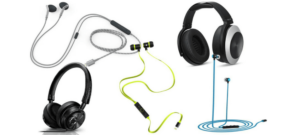 8. Formal/Casual Wear:-
Fill their wardrobe with all new stylish options. Get some Shirts, T-shirts, Trousers & Jeans and gift with lots of love. They will love it as its very essential thing in their life.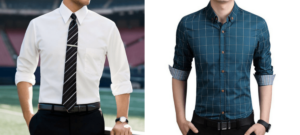 9. Personalized Card:-
Express your feeling, your emotions with a personalized card. Order some personalized card with quotes for your dad and build a strong bond.

10. Sunglasses:-
Giving a gift is a matter of considering someone's style, personality, and interest. Give a cool gift to your cool dad. Buy Sunglasses to makeover their look.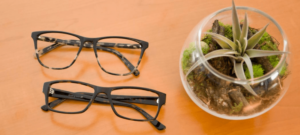 11. Wallet:-
Buy wallet for your father which comes into their daily needs. Shop from top brands like Titan, Tommy Hilfiger, Fossil, Hidesign, Puma, Fastrack, Wildhorn, Hornbull, etc.

12. Travel Bags:-
If your dad is a man who loves to travel, admire his traveling spirit and gift travel bags to make their picnics easier.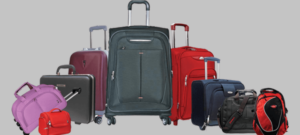 These are some of the best Father's Day gift ideas that can help you show your love and gratitude towards your father. Let me know which gift idea you liked the most from the list. You can also comment down your favorite Father's day gift ideas that your dad loved the most.
Find many more related gifts for your father and loved ones online at websites like:
Amazon, Flipkart, Fern N Petals, Indian Gift Portal, Nnnow, Myntra, Ajio, The Man Company, LetsShave, Coolwinks, Printland, Printvenue, Propshop24.

FAQ:
1. What are some popular and affordable Father's Day gift ideas?
If you're looking for popular and affordable Father's Day gift ideas, consider items such as personalized mugs, stylish wallets, grooming kits, or even a customized photo frame. These thoughtful gifts are not only budget-friendly but also show your dad that you care.
2. What are some unique Father's Day gift ideas for a dad who loves sports?
If your dad is a sports enthusiast, consider unique Father's Day gift ideas like tickets to a game of his favorite team, a sports-themed gift basket with snacks and memorabilia, or even a personalized jersey with his name and favorite team's logo. These gifts will surely score a touchdown with your sports-loving dad.
3. What are some sentimental Father's Day gift ideas for a sentimental dad?
For a sentimental dad, consider heartfelt Father's Day gift ideas like a handwritten letter expressing your love and gratitude, a personalized photo album filled with cherished memories, or a customized piece of jewelry with a meaningful inscription. These sentimental gifts will touch your dad's heart and create lasting memories.
4. What are some tech-savvy Father's Day gift ideas for a dad who loves gadgets?
If your dad is a tech enthusiast, consider tech-savvy Father's Day gift ideas such as the latest smartwatch, wireless headphones, a smart home device, or a gadget organizer. These high-tech gifts will make your dad's Father's Day extra special.
5. What are some DIY Father's Day gift ideas for a creative touch?
For a creative touch, consider DIY Father's Day gift ideas like a homemade coupon book with personalized favors, a hand-painted coffee mug, a custom-made photo collage, or even a DIY grooming kit with homemade beard oil or aftershave. These unique and handmade gifts will showcase your creativity and thoughtfulness.