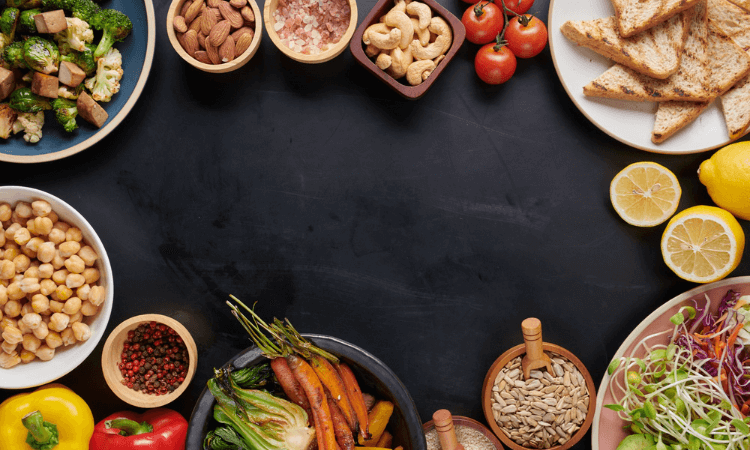 Looking for the best Indian healthy snacks for weight loss?
Who doesn't like snacks from children to adults everyone loves having snacks in the morning and evening. But eating snacks can be unhealthy if you eat too many snacks. Most snacks contain excess calories that can cause you unwanted weight gain and reduce your hunger.
Obviously, snacks are important mostly when you are working or studying. Snacks can help to brighten up your mood. Snacks are the best option during the long stretch between lunch and dinner. But eating healthy snacks is also important.
Why Snacks Are Necessary For The Diet?
A nutritious diet is not complete without yummy and healthy snacks. A healthy snack is an enjoyable and nutritious food or drinks that is eaten between meals. It should contain protein, carbohydrates, and a little fat. Protein provides the building blocks for muscle growth and repair, carbohydrates give you energy, and fat provides vitamins and minerals. Eating a healthy snack in between meals will help you maintain a healthy weight, as well as keep your blood sugar levels steady.
There are many snack options available in the market or instead of buying snacks from the market you can make your healthy snacks at your home. Let's check out the best Indian healthy snacks for weight loss.


1. A fruit plate
Fruits are both healthy and tasty snack options for your diet. It is important to eat fruits to stay healthy. Fruits are the best source of Vitamin C and they are also full of antioxidants. Fruits are also good for the digestive system. They help the body break down food more easily. They also help keep blood sugar levels stable.
Fruits are also a good source of fiber. Eating fruits can help prevent certain diseases such as cancer, heart disease, and diabetes. They can also help reduce the risk of strokes and keep bones strong. Eating fruits can also help with weight loss. They are high in water content and this can help keep you full for a longer period of time. Fruits can also help with skin health. They can help reduce acne and wrinkles.
Every fruit has its own benefits and nutrients. You can add fruits such as Berries, Figs, Apples, Oranges, Papayas, Kiwis, Bananas, Guavas, etc. to your daily diet.
2. Boiled Sprouts
Sprouts are an excellent source of nutrients and healthy addition to any diet. Many people believe that sprouts are the most nutritious form of vegetable. In order to produce sprouts, the seeds are soaked in water, placed in a sprouter, and soaked for 3-5 days. These seeds are nutrient-dense and contain vitamins, minerals, and amino acids.
The health benefits of sprouts are numerous. One of the most common benefits is their high fiber content. Fiber is essential for a healthy digestive system and is a low-calorie food. Sprouts also contain many different vitamins and minerals that are important for healthy hair, skin, and nails. They are also rich in folate, which is essential for pregnant women. Sprouts also contain many vital vitamins and minerals for pregnant women.
For a healthy and tasty snack option, you can mix boiled mung dal sprouts or chana dal sprouts with onion, tomatoes, carrots, peanuts, pomegranate, coriander, and salt. You can eat this snack for breakfast or evening. Sprouts can also be a Best Protein Sources For Vegetarians And Vegans.
3. Roasted Gram
Roasted grams are a high-protein food that can be eaten in many different ways. They are a great way to start the day and have a delicious nutty flavor. Roasted grams are high in protein, a key nutrient for muscle building and energy. They are also rich in fiber, which helps regulate blood sugar levels and digestion. Roasted grams are gluten-free and a good source of iron, which helps to fight anemia. They are also a good source of calcium, which is important for strong bones and teeth.
4. South Indian Snacks
Looking for South Indian healthy snacks for weight loss? We have a solution for you. Idli and dosa are famous breakfasts among the south Indian peoples. Usually, idlis are made from udat dal and rice batter but you can also use ingredients such as semolina, oatmeal, ragi, etc. to make it more health conscious.
Idli and dosa are one of the best Indian snacks with under 50 calories. You can also try dhokla or masala appe. These snacks keep you full while maintaining your sugar levels. These are all-rounder snacks that contain a number of carbohydrates, iron, potassium, calcium, and proteins that can help you to stay healthy.
As we all know these south Indian snacks are tasty and also good for your health we recommend you to cook these snacks at home. When you try these foods on the streets or in hotels we don't know which type of oil they used or how they cook them. So, it's better to cook healthy idli, dosas, or dhokla at home using less oil.
5. Popcorn
Popcorn is one of the best small snacks for weight loss when you eat them without deeping in butter of course. They are a good source of fibers, vitamins, minerals, and polyphenols which can help you in better blood circulation. Popcorns can also help you to keep better digestive health.
Popcorns are easy to make and are one of the healthy Indian snacks for kids. Anyone can enjoy popcorn during snack time or you can also enjoy it with a movie. Popcorn can also be a good side snack in your home.
6. Dry Fruits
If you are looking for a tasty snack that is low in calories, then look no further than dry fruits. Dry fruits are a great option for those who are on a diet, or who are looking for a healthy snack. One of the benefits of eating dry fruits is that they are naturally sweet, which means that they can satisfy your sweet tooth without the added sugar that comes with many other sweet snacks.
Eating a handful of dry fruits every day can be a great way to improve your health and help you live longer. Dry fruits are a great snack that is perfect for on the go. They can be eaten alone or with a meal.
Dry fruits are high in fiber. One serving of dry fruits can provide about three grams of fiber. Fiber is important for good digestion and healthy bowel movements. Fiber can also help with weight loss and is good for the heart.
Dry fruits are also a great option for those who are looking for a low-calorie snack. The average dried fruit has about 50 calories per serving, which is about half of the calories that come with most other snacks.
7. Herbal Tea
Herbal tea is not a snack obviously but it is good for weight loss. If you are addicted to tea or coffee herbal tea is a great option for you to maintain health and your cravings.
People often turn to herbal tea for the benefits of antioxidants, vitamins, minerals, and detoxification. They help with digestion, regulate blood sugar levels, and boost the immune system.
Some herbal teas are also known to be a natural source of fiber. Herbal tea can be used as a substitute for coffee and is especially popular with those who are caffeine sensitive.
8. Makhana
Makhana is a small, brown, round-shaped food that is often eaten as a dessert. It is typically made from the seeds of an Indian plant called the "Euryale Ferox plant" which is also known as fox nuts or lotus seeds.
Makhana is one of the best Indian healthy snacks for the evening. It is rich in nutrients and antioxidants. They also help with weight loss and stabilize blood sugar levels. Makhana can be eaten as a snack or dessert and can be used in place of rice for people who want to eat fewer carbs.
Eating makhana is beneficial for your health. Eating them regularly can help you lose weight and reduce your risk of heart disease, diabetes, high cholesterol levels, etc. Makhana is a popular choice for those who are looking for a healthy snack.
9. Oats
Oats are whole grains and a good source of complex carbohydrates, dietary fiber, protein, and several vitamins and minerals. A single serving of oats can provide you with 13 grams of protein, which is a higher percentage than other grains like wheat or corn.
Eating oats as part of a healthy diet can provide you with the benefits such as:
Helps you feel full
Provides a good source of protein
Helps to regulate blood sugar levels
Promotes a healthy digestive system
High in antioxidants
Good for the heart
Helps lower cholesterol
High in fiber
A good source of iron
10. Whole Wheat Biscuits
If you are a fan of cookies, wheat Biscuits are a healthier alternative to many of the breakfast choices that are available. Whether you are looking for a gluten-free, low-carb, or high-fiber option, Wheat Biscuits are a great choice.
Wheat biscuits are made from whole wheat flour, baking powder, and salt. They are gluten-free and are a great source of protein and fiber. Wheat biscuits are a healthy snack to enjoy at any time of the day. They are a delicious way to start your day with a hot cup of coffee or enjoy them as a delicious midday snack. Wheat biscuits are also a great accompaniment to soups and salads.
11. Ragi Bhujia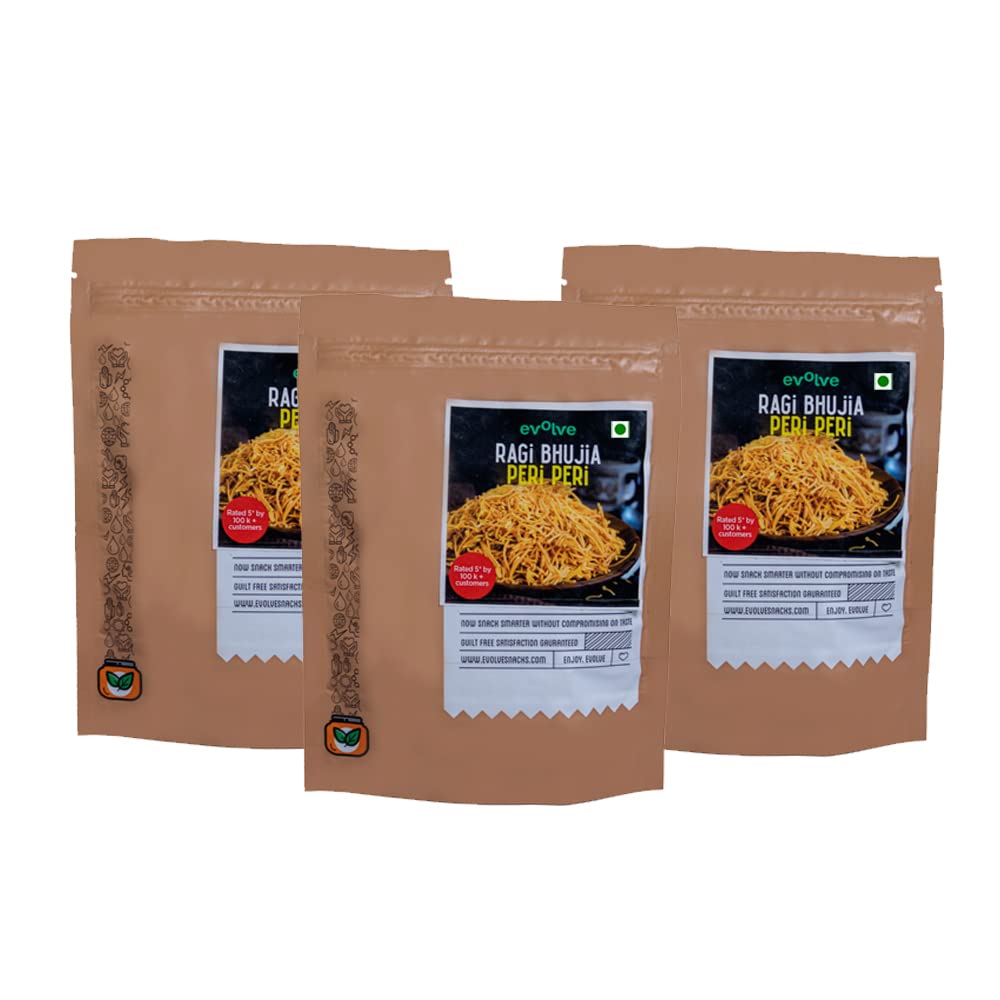 If you love eating packaged food and still want to maintain your diet Ragi Bhujias are the best option for you. Peri peri flavored ragi bhujia is a deep-fried snack that is made from ragi flour. It is a very popular snack in India and is often eaten with chutney. It is rich in protein and calcium, and it can be eaten as a light snack or as a side dish.
12. Keto South Indian Mixture
When you are looking for a tasty, low-carb dish to prepare for dinner, this South Indian Mixture is a great option. The spices and herbs in this dish are perfect for those with gluten sensitivities and food allergies. This dish is also vegan and vegetarian. This mixture is good for a keto diet. It contains lower carbs while maintaining traditional flavor.
Closure:
These are the best Indian healthy snacks for weight loss. We hope the list helped you find the best Indian healthy snacks for weight loss. Let us know which are your favorite healthy snack options in the comment section.
Eating healthy on a budget can be difficult or we can say out of budget when you are just a beginner in dieting. But here we got solutions for you even if you are a beginner or need more information about tasty snacks for your healthy diet. As we know which are the healthy snacks let us tell you how you can save your money while shopping for your favorite snacks or any other products.
You can save more money on your online shopping using Coupons, Discount Offers, and Deals. Online shopping stores such as Amazon, MTR Foods, Bigbasket, Starquick, etc. provide free discount coupons for your purchase so you can save more money while buying your favorite snacks.
You can also check out Tips To Eat Healthy On a Budget. Using these tips you can eat healthy even when you are on a tight budget.
Stay Healthy!!!