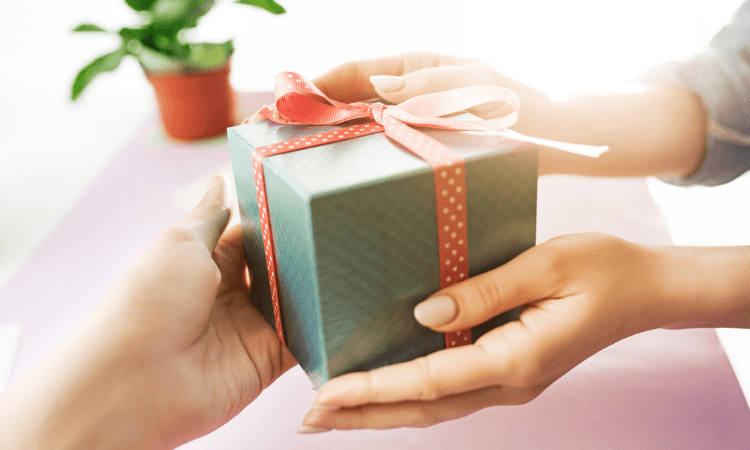 Looking for the best family gift ideas?
Gifts are the most important part of any occasion. One can give gifts to commemorate an event, celebrate a relationship, or simply as a token of appreciation. When you give someone a gift, you are giving them something that they will cherish and use often.
There are many different types of gifts that can be given to people on any occasion. There are gifts for any occasion and they come in many different forms. Gifts can be given to friends, family, loved ones, and coworkers.
Giving gifts to your loved ones is important but sometimes it happens that you get confused between two gift options or can not decide whether the gift is perfect or not. Choosing a perfect gift is quite a difficult task. But, don't you worry we are here to help you find the best gifts for your family members.
Here, we listed the best family gift ideas that everyone will appreciate. Let's check out the list.

1. Idol Statue

An Idol statue can be the best gift for your loved ones. If you are planning to gift your grandparents or parents on any special occasion, you can give idol statues such as RadhaKrishna idol, Ganesh murti, Buddha idol, etc. You can use this beautiful piece of art to decorate or inspire the recipient.

2. Echo Dot

The Echo Dot is a voice-controlled device that is powered by Alexa. It is compact and small in size. The Echo Dot is perfect for any tech-savvy person who is looking for a smart home assistant. It is capable of playing music, controlling smart home devices, and much more. The Echo Dot is the perfect gift for the person who is looking for a gift that is both useful and entertaining.

3. Customized Photo Frame

If you are looking for a gift for your lovely wife or parents then a customized photo frame can be the best gift option for you. As we all know photos refresh our old memories. You can frame the photos from your favorite trips, functions, family times, etc.
4. Rich Bowl Set

If you are looking for a gift for newly married couples or some family function then a silver coated bowl set can be the perfect gift idea. Silver-coated bowls are an elegant way to serve your favorite dishes. These bowls have a shiny silver finish that will add a luxurious touch to any table.

5. Metal Wind Chimes

Metal wind chimes produce soothing and peaceful musical sounds when the wind blows. It can be a great gift for the New Home Celebrations. The chimes can be hung indoors or outdoors. This wind chime is an excellent gift for someone who likes to spend time outside, or for someone who appreciates the sound of music.

6. Juicer Mixer Grinders

Some of the best gifts for people who love to cook are small appliances. One of the most popular gifts for this type of person is a juicer mixer grinder. These machines are very versatile and are great for any type of food. They are also very durable and you can use them to make a variety of different dishes. If you are looking for a gift for someone who loves to cook, this is a great choice.

7. Games For Family

A great gift for the family this holiday season is to get everyone playing a game together. Games like Scrabble, Monopoly, and Jenga are great ways to spend time with your family while building memories. There are so many games to choose from, so it is important to think about what games the recipient enjoys.

8. Lunch Box

A popular gift for children and adults alike, this lunch box is the perfect way to carry your food and drink for the day. The outer is constructed of durable and insulated plastic, and the inside is made of an easily washable material. This is the perfect gift to make sure you're always ready for a day at work or school.
9. Personalized Coffee Mug

A personalized coffee mug can also be the best gift idea for the family. You can gift a coffee mug with all the family photos or you can simply make a separate coffee mug for every family member with their names on it. Your family members can use this coffee mug in their daily life.

10. Dream Catcher

The dream catcher is a Native American tradition that was passed down over generations. It is said that the hole in the center of the hoop catches bad dreams and allows only good dreams to enter the sleeping person's mind. The dream catcher is a perfect gift for anyone who needs to relax and has trouble sleeping.

These are the best family gift ideas that will help you choose the perfect gifts for your loved ones. You can also gift them some other gifts or cards that are prepared by you. We hope this article helped you find the best gifting ideas for your family. Let us know if you have any other gift ideas in the comment section.
Now you can buy the perfect gift for your loved ones from your home without any hassle. You can visit online shopping stores such as Igp, FNP, Floweraura, Bigsmall, etc. where you can select an excellent gift from a variety of gifts collection. Also, you can save more money using coupons and discount codes provided by these online stores.
Enjoy Shopping!