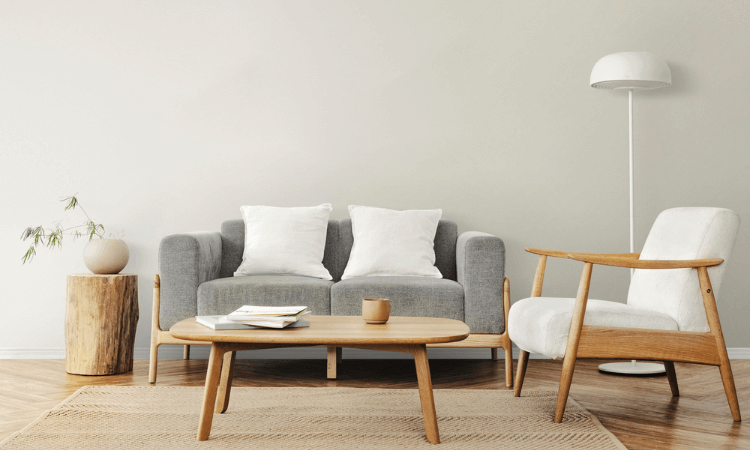 Looking for ways to save money on furniture?
You might not think about this but buying furniture is one of the most expensive purchases after buying a house and car. Furniture can be too expensive when it comes to decorating your home with perfect and modern furniture.
No matter how expensive it becomes furniture is the basic need of every household. So, if you want to save money buying the perfect furniture for your home, some money-saving tips are all you need to stay on budget.
Yes, using some basic tips you can save big while shopping for furniture. You can buy furniture online, on sale, or can buy second-hand furniture. Let's check out more ways to save money on furniture.

Set Your Budget
Before buying any type of indoor or outdoor furniture you must be clear about your budget. Do not hit the furniture stores randomly without fixing the budget or being confirmed about what you want to buy.
Set your budget for shopping and if the product goes over your budget simply put it in your cart. Wait for a price drop or sale when it comes to some of your favorite furniture.

Check Local Stores
First of all, you need to study the basic price range of the furniture you are willing to buy. Visit local furniture stores to get a basic idea about the price. Also, check the price details online. Sometimes it happens that the product is available at a lower price online than in the shops. So, it is better to visit more stores before buying any furniture.
Sometimes at local stores, you can get furniture at a really low price than you ever expected. You can also get a discount if you are being a regular customer of that shop.

Negotiate
One of the most important things when it comes to buy from the local stores is to bargain. Never forget to negotiate on your purchase. If you negotiate you can get a discount. If they can't offer a discount find out if they can offer a discount if you buy more than one item.
When you buy from stores look forward to free delivery or some other deals to make your purchase more affordable.


Shop On Sales
If you are looking for a specific piece of furniture do not buy them in rush. Always look forward to sales and shop while discounts are available on the furniture. Visit the stores that offer discounts.

Buy Direct
Buy your furniture directly from the manufacturer rather than from retailers. You can buy your furniture at the wholesale price rate at the manufacturer. This way you can save more money rather than buying from local shops.
If you particularly like some furniture manufacturer visit its outlet where you can get furniture at the lowest price, also you can check on all other available items. If you do not know about outlets simply visit the online website of the manufacturer and look for the outlet nearby.

Take Advantage of Overstock
While buying furniture visit the shops at the end of the season where you can get overstocked furniture at a lower price. Every furniture shop may have a warehouse for storage. Many furniture shops open up their warehouses for sale several times. Ask the shopkeeper if they offer any warehouse sales. This way you can get a fat discount on your purchase.

Shop Second Hand
Buying second-hand furniture can also be a good idea when it comes to saving. You can really get good quality furniture at half price. It is natural to think that second-hand things are not of good quality, can not last for a long time, etc. But trust us sometimes it's worth buying second-hand things.
You can ask around or visit the thrift store and look for the furniture you required. There are many websites available where you can sell or purchase furniture. You can visit those online websites and check for your requirements. But, do not forget to check your purchase with open eyes before paying.

Shop Online
One of the best ways to save money on furniture is to buy them online. If you are not good at bargaining or do not want to visit local stores looking for discounts online shopping is the best way for you.
You can grab season sales or different offers if you shop for furniture online. There are many online shopping stores such as Pepperfry, Wakefit, The Sleep Company, Nilkamal, At Home, Danube Home, Durian, etc. that offers furniture for your home or office at reasonable prices. Also, you can grab various discount offers and coupons to get discounts on your purchase.
You can look forward to a variety of searches online because at the store you will only get to look at limited patterns. There is a variety of furniture available online so you can easily choose your favorites without any hassle.

Have Patience
Do not buy things in a rush by paying more amount even if you need them urgently. Sometimes it happens that you like something and urge to buy it immediately without looking for its price or your budget, this may cause real damage to your budget. Always remember to look forward to sales, discount offers, or price drops. With some patience, you can save while shopping for furniture.

Buy On Rent
If you are willing to buy furniture for a specific occasion or you are not going to need it after some time then you can buy furniture for rent. Renting furniture can minimize the need for huge capital required to buy the product. Renting furniture can save you more money than buying it.
Now you can save your money on furniture rent using coupons and discount offers. Online shopping stores such as Rentomojo, Rentickle, Furlenco, Fabrento, etc. can help you save additionally. These applications can help you set up your all home needs with no stress.

These are some tips to save money on furniture. We hope this article helped you save your money on furniture. Let us know of your favorite money-saving tips.
You can also check out more Money-Saving Tips to manage your budget.