Kerala is the most beautiful state of India. Kerala is ideal for its beautiful and well-marked beaches, river, channel network. Kerala is famous all over the world for planting tea, coffee, and masala due to the inland Western Ghats, mountains and their sloping.
1) Houseboat in Alleppey:-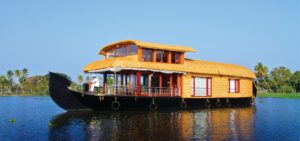 Alleppey must be first in the list of places to visit in Kerala. If you do not travel to a houseboat in the backwater of Kerala, then your journey to Kerala will not be complete. The journey on a houseboat is one of the coolest things you can do. It's an unforgettable background to romanticize Kerala's Backwater tour of Kerala. Houseboats are easily available as some are privately owned or rented and even some people in Kerala live in houseboats all year round.
2) Watch the Neelakurinji Bloom in Munnar:-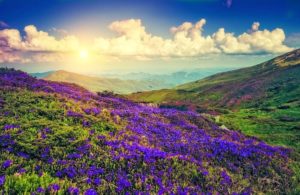 Eravikulam National Park is one the most frequented tourist attractions in Kerala because of Neelakurinji, which bloom once in 12 years and this rare view is a fascinating experience. Also see the Nigiri Thar, an endangered mountain goat while going on a trek to the peak of the hill. the park is closed in February and March. Neela in local parlance translates to the color blue and Kurinji is the local name for the flower. This stellar phenomenon can be witnessed between the months of July 2018 and October 2018 when the flower blooms in all its glory unleashing a visual extravaganza.
3)  Enjoy Village life for a day:-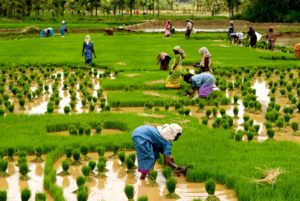 Kerala's famous backwaters are dotted with small villages where it feels like time has stood still. Many homestays are available in the village which can be booked by the visitors. The village is 14 km from Ernakulam railway station.  It's India's first model fisheries and tourism village, with most inhabitants involved in agriculture and fishing. Kerala has been naturally endowed with a range of boons and bounties. One step into these parts and those shall leave you.
4) Stay in a Treehouse:-
Number 4 on our list of things to do in Kerala is staying in a Tree House. Get closer to nature and experience the fun of staying in a Tree House at Wayanad, Munnar, Athirapally or Thekkady. You can indulge in activities like rappelling, rock climbing, nature walks and mountain biking. Kerala provides excellent accommodation options to its visitors in the form of beach resorts, hill resorts, backwater resorts and amazing tree houses.
5) Tea Gardens:-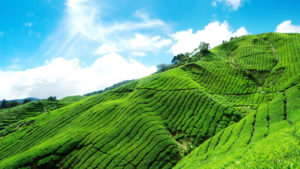 Situated in Kerala's Idukki district, Munnar is famous for its tea plantations. It is a beautiful hill station located on the flat of Kanan Devan hills at 1600m above sea level. It is said that Munnar has gotten its name from the convergence of three rivers flowing close to the town- Mudra puzha, Nallathanni, and Kundala. Munnar is known to be the place for one of the oldest tea plantations in the state of Kerala.
6) Coffee plantation visit in Wayanad:-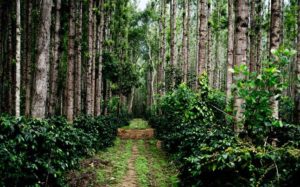 Home to beautiful plantations, exotic wildlife, and secretive caves, it is an ideal tourist destination. A plantation stay in Wayanad is the perfect way to spend your upcoming long weekend! Be it the splendid coffee aroma or the serene environs that surrounds this village, everything here strives for a pleasant and a memorable experience! one of the tiny destinations in Kerala, it is well famed worldwide for its diverse cash crops, especially coffee.
7) Swim in the Arabian Sea:-

Bathe in the medicinal mineral water springs in Varkala beach and the salty ocean water on this beautiful beach. 50 km from Trivandrum International Airport, Varkala is best visited between December and March. Kerala beaches are amongst the best in India and are an excellent alternative to Goa. Dolphins are occasionally seen here.
8) Take the Periyar Jungle Jeep Ride:-
For the most fascinating experience of the forest, Thekkady should be on the topmost list of places you are visiting in Kerala. About 190 km from Kochi, Thekkady is famous for its diverse forest cover, fauna, mammals and aquatic life. The Periyar jungle ride covers the views of the lovely Iddukki town, Mullaperiyar Dam, the lush green vegetable farms, the sprawling vineyards and if you are lucky the endangered lion-tailed macaque.
9) Get drenched under a waterfall:-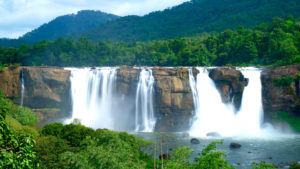 One of the many attractions in Kerala are the extraordinary, 80-feet tall, Athirapally falls which are now called the Niagara Falls of India. 55 km from the Kochi International Airport, the falls are easily reachable by bus or taxis. The falls are most visited during the monsoons, from June to September.
10) Watch the sunset at Kovalam Beach:-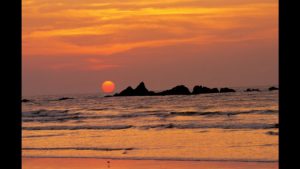 Located 16 km away from the state capital Thiruvananthapuram (Kerala), Kovalam is awesomely beautiful and a haven of serenity. It's a pleasant tourist spot in 'God's Own Country'. It's a magnificent beach supported by sharply mounting headlands and enclosed by fertile coconut palms. Placed snugly in the southern part of Kerala, Kovalam has created its presence fingered on the worldwide tourist map, due to its clean and bizarre beaches lined with glittering sand and tall lighthouses.
You can book Hotels online to make your holidays wonderful in Kerala with MakeMyTrip, Goomo, Triptaptoe, Cleartrip, Fab hotel, Yatra
Find great offers & valid coupons to book flight tickets & railway tickets online @ MakeMyTrip, Goomo, Cleartrip, Ixigo, Spicejet, Jet Airways,