Indian Institute of Science (IISc) University is a public institute for rese It is located in Bangalore, India was established in 1909 with active support from Jamsetji Tata and H.H. Sir Krishnaraja Wodeyar IV, the Maharaja of Mysore arch and higher education in science, engineering, design, and management.
Address:- CV Raman Rd, Bengaluru, Karnataka 560012

Jawaharlal Nehru University is the foremost university in India and a world-renowned center for teaching and research. JNU also received the Best University Award from the President of India in 2017.
Address:- New Mehrauli Road, New Delhi, Delhi 110067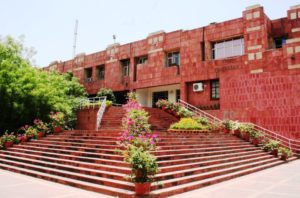 3)  Banaras Hindu University, Varanasi –
Banaras Hindu University is an internationally reputed temple of learning, situated in the holy city of Varanasi. This Creative and innovative university was founded by the great nationalist leader, Pandit Madan Mohan Malviya, in 1916 with the cooperation of great personalities like Dr. Annie Besant, who viewed it as the University of India.
Address:- Ajagara, Varanasi, Uttar Pradesh 221005
Anna University was established on 4th September 1978 as a unitary type of University. This University was named after Late Dr.C.N.Annadurai, former Chief Minister of Tamil Nadu. It offers higher education in Engineering, Technology, Architecture and Applied Sciences relevant to the current and projected needs of the society.
Address:- Inside Anna University, Opp to Gandhi Mandapam, Sardar Patel Rd, Guindy, Chennai, Tamil Nadu 600025
The University of Hyderabad is an Indian Public Research University located in Hyderabad, Telangana, India. Founded in 1974, this mostly residential campus has more than 5,000 students and 400 faculties, from several disciplines.
Address:- CUC, Prof C. R. Rao Road, P O Central University, Gachibowli, Hyderabad, Telangana 500046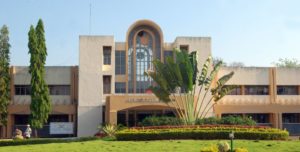 Jadavpur University is a public autonomous university located in Kolkata, West Bengal, India. The University of Calcutta is one of the three universities in early modern India, the other two being Bombay (now Mumbai) and Madras University.
Address:- Raja Subodh Chandra Mallick Rd, Jadavpur, Kolkata, West Bengal 700032
The University of Delhi is the premier university of the country and is known for its high standards in teaching and research and attracts eminent scholars to its faculty. It was established in 1922 as a unitary, teaching and residential university by an Act of the then Central Legislative Assembly.
Address:- Benito Juarez Rd, South Campus, South Moti Bagh, South Campus, South Moti Bagh, New Delhi, Delhi 110021
Amrita Vishwa Vidyapeetham is a multi-campus, multi-disciplinary research academia that is accredited 'A' by NAAC and is ranked as one of the best research institutions in India. Amrita is spread across five campuses in three states of India – Kerala, Tamil Nadu and Karnataka, with the headquarters at Ettimadai, Coimbatore, Tamil Nadu.
Address:- Amritanagar, Ettimadai, Coimbatore, Tamil Nadu 641112

Pune is the main educational center of Maharashtra. Numerous students from every corner of India and the world come to Pune. It is quite safe and peaceful city as compared to other educational centers in India. Savitribai Phule Pune University is one of the finest and most popular educational centers in the city. It offers excellent programs in various areas including Science, Commerce, Arts, Languages and Management Studies.
Address:- Ganeshkhind, Pune, Maharashtra 411007
The university grew out of the work of Sir Syed Ahmad Khan, the great Muslim reformer, and statesman, who in the aftermath of the Indian War of Independence of 1857 felt that it was important for Muslims to gain education and become involved in the public life and government services in India. Raja Jai Kishan helped Sir Syed in establishing the university.
Address:- Aligarh, Uttar Pradesh 202001