Nowadays people prefer online shopping instead of going out in rush. I am one of them! But, with the convenience of being able to shop from home comes a multitude of risks. It's no secret that shopping online can be risky. This is why it's important to know online shopping tips and be smart and safe when you're shopping online.
People are often concerned about the safety of their credit card information and identity theft. But there are ways to protect yourself when shopping online. You should use a secure browser or consider trusted websites, and most important use a secure internet connection while making online payments.
It's always best to do some research first on popular review sites and then you can safely go ahead. In this blog post, I will share 10 tips that can help you do just that! These 10 shopping tips will help ensure that you have a safe and smart experience every time you shop online!


1. How Online Shopping Is Beneficial Than Offline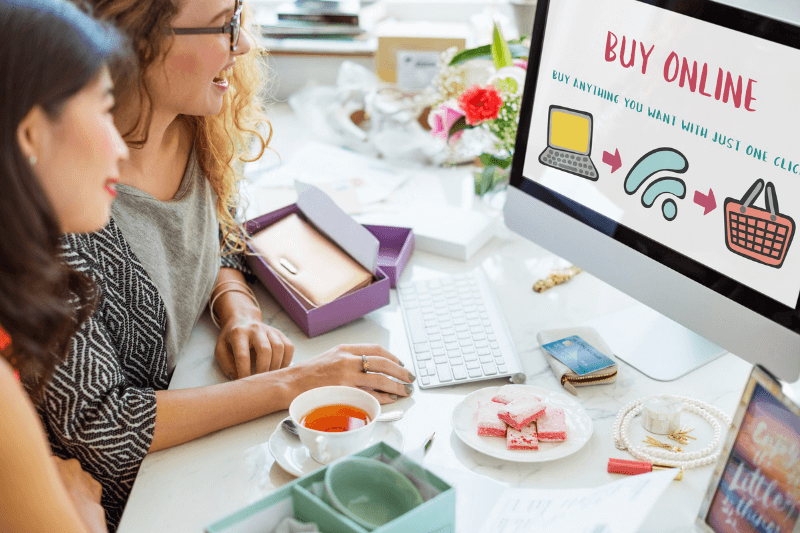 We all know that when it comes to shopping, there are two options. You can head to the nearest mall and brave the crowds or you can order from your couch. And while both have their perks and disadvantages, online shopping has some major benefits. Namely the convenience of buying things from your own home! Online shopping is especially convenient if you're looking for clothes or electronics. Plus, it's also beneficial because of the low prices, free shipping, and no taxes!

Online Shopping With Just A Few Clicks:

Shopping online saves your time plus gives you an opportunity to save money. It's so easy to find the products that you're looking for whether they're clothes or electronics. It's a no-brainer coolest shopping experience! Read on to find out 10 reasons why online shopping is so much better than offline! These are also the best shopping tips for you that will guide you for smart online shopping.

1. You Can Shop From Home
2. There Are No Crowds
3. You Can Compare Prices
4. Ordering Is Easy
5. There Are Reviews
6. Free Shipping
7. Taxes Are Not Required
8. Discounted Items
9. Returns Are Easy
10. Shopping With Just A Few Clicks


2. Shop With Trusted Websites- Know Your Rights as a Consumer

We're all guilty of clicking on a website link that promises to give us the best deals and steals, but sometimes we end up with an item that doesn't work or is different than what was advertised. Let's be smart shoppers and do some research before making our purchase! Look up websites online that do reviews and check to see if they're using the same tools you are.
Learn about your rights as a consumer so you can spot red flags when you're shopping. For example, if an item is temporarily out of stock, it's illegal for sellers to keep charging. Find trusted sites for your shopping needs so you can shop with confidence. So, go with the trusted website and also research about the customer rights that will help you save extra money in your pocket. We hope these online shopping tips will be helpful for you.


3. Check Website Reviews, Return, And Refund Policies

It is important to check a website's reviews so that you can see if the products they sell are of high quality and are what was expected. If they're able to provide pictures, then this can also help in determining the quality of the product. It is also important to see what their return and refund policies are like.
The last thing that you want is to buy something and not be able to return it or get your money back because of all the trouble that it causes. If you have any questions about whether or not you should buy something, you can also contact the seller before making your purchase to find out if they can answer any questions that you may have.


4. Check Shipping Charges

Most online shopping websites have very clear shipping charges that are easy to understand and present. However, there are some that tend to be hidden and make it more difficult for the customer to see how much shipping will cost until they get to checkout.
Always check the website before making your purchase so you know what the total amount will be. It's important to do this because some websites try to trick customers into not reading their terms by having the terms and conditions scroll off quickly, while others may make it difficult for customers to cancel a purchase.

5. Price Comparison

Online shopping can be a lot of fun but it is important to make sure that you are making smart decisions. If you're like me, then I'm sure you've made a few purchases where you thought the deal was too good to pass up. This is okay as long as you make sure to compare prices first and not just buy something because it's cheaper.
It's easy for sites to have lower prices because they don't have any overhead costs like rent and electricity. Compare prices and look for hidden fees before making a purchase so that you can get the best deals possible.


6. Always Use A Secure Internet Connection When Making A Purchase.

Online shopping is a great way to find deals on things you need or want. We are all had gone some bad experiences with the website link that promises to give us the best deals and steals. So, before you make any purchases online, always use a secure internet connection.
Avoid making purchases from public Wi-Fi, if you don't want your information stolen! A secure connection will vary according to the browser you use. Google Chrome is a good example of a secure browser because it alerts users when they are entering unsafe mode and how to protect their information.
A great website for learning about internet security can be found here. When using your debit card, try not to use anyone's ATM too many times. Thieves can easily make a copy of your card, or they can even make one that looks like yours.
It is important to use a secure internet connection when making a purchase. This ensures that your private information and credit card-related information are protected.


7. Shop With Seasonal Sales

If you are someone who likes to get a good deal and shop for things that are on sale, then shopping during a seasonal sale is a great idea. It is important to go about your day as if it's the last day of the season so that you don't miss out on any opportunities to shop for that perfect item. This way, you also have time to consider whether or not the purchase is worth it and you can find something that suits your needs and budget.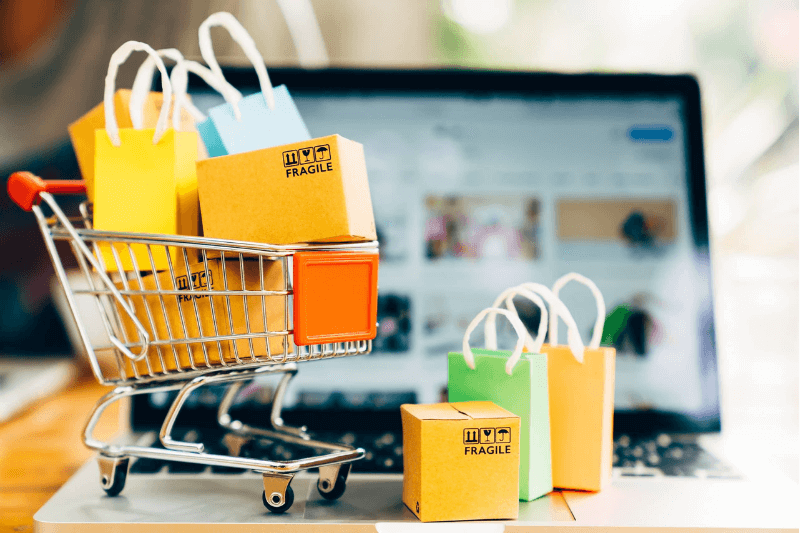 The best time to shop is during those seasons when there are great deals, such as at the beginning of each season. Winter sales can be fun because it often brings new things and freshness into your shopping experience. It's also important to shop around different stores or online sites so that you have a variety of products available to choose from. You can find great deals this way and you don't have to spend a lot of time searching.


8. Get A New User Offer For 1st-Time Registration

To be honest, this is something that I still do. I always try to sign up for a new account on a website and take advantage of their first-time registrant offer. Most sites have these offers and they often consist of the site's newest product or service. This way, you don't miss out on anything and also get a little something extra in return for shopping with them.
Some websites will automatically give you a discount or a free offer when you sign up for an account with them for the first time. Make sure to look out for these offers because they are a great way to save money and get something extra out of it in return.


9. Cashback Or Bank Offers

Cashback or bank offers are a great way to save money while shopping. There are many websites that offer cash-back deals. And in some cases, they will give you up to 20% back. It's important to know about these offers because they'll help you get the best deals when shopping online.
These offers are easy to find and they often tell you the percentage rate that you can get back. You can also look for free cash-back sites that will give you a small percentage back on each purchase or a bulk amount at the end of every month.
Another way to save money while shopping is by using your bank's credit card. Most credit cards offer bonus points or miles for every purchase made but will only be approved if the card is being used to make a purchase online.


10. Always Look For Discounts

No matter how careful you are while shopping online, you may find that there are some things that you want to purchase but just can't afford. The best way to save money is by using any discounts or deals that are available for the product.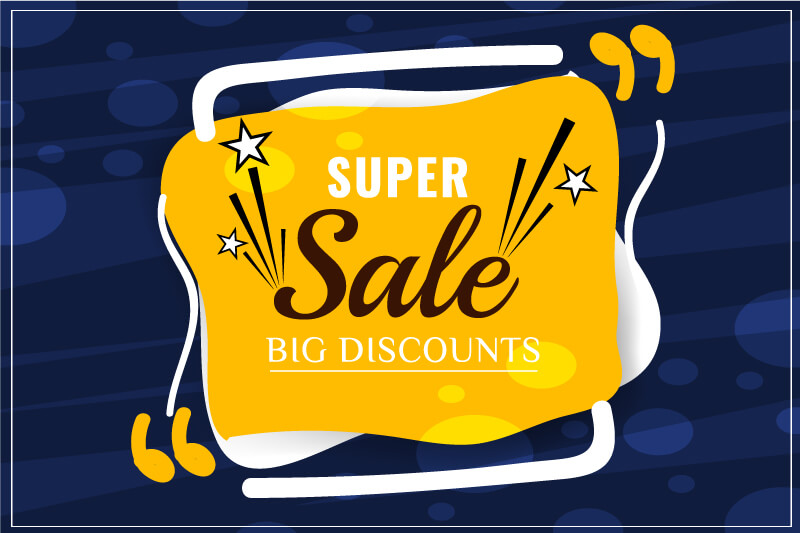 There are many sites out there that offer this so don't be afraid to check them out. Sometimes these offers include free shipping and other reduced rates on certain products. They also include offers of discounts for the entire site which can really help you save money in the long run.

Go For Coupons To Grab Discounts On Your Favorite Brand Products:
We all love a good deal, especially when it comes to shopping for branded products.
So when you're looking for a coupon to grab discounts on your favorite brand products, you'll find that the coupon code is usually already linked up with what you're looking for in an online retailer's store.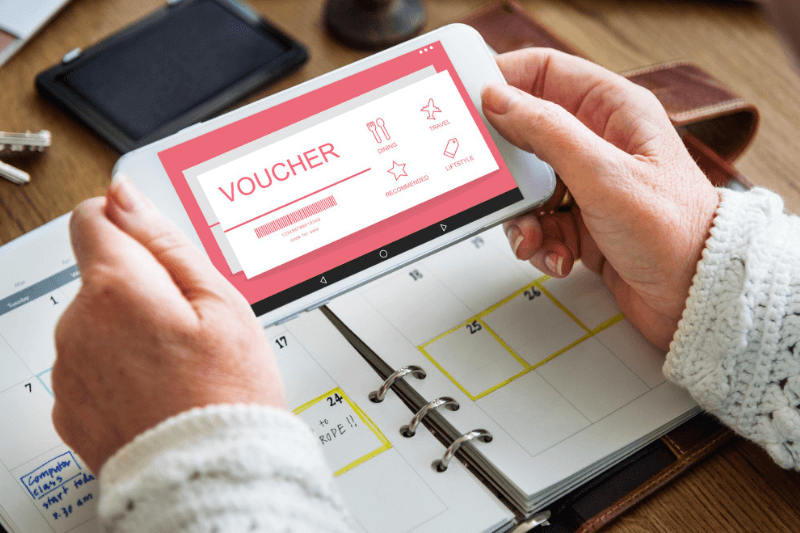 CouponMoto is the perfect website for any type of coupon, whether it be an online store or any brand. It has verified coupons that have been collected by their team of coupon detectives.
It categorizes coupons as "Online". When you enter a product you are looking for, CouponMoto will show you all the different categories and stores that have that particular product. If there's a company with more than one store, then they'll break them up into a separate category. You can also go to the retailer's website directly from this section to find discounts on products there too!
The deals are updated often so it's easy to grab a coupon to grab discounts on your favorite brand products.

So Have You Enjoyed These Smart Online Shopping Tips?

Well, there you have it. The top 10 shopping tips for smart and safe online shopping that I promised to offer up.
Thanks for reading.
We hope these shopping tips will help make your online purchase a safe one and that they provide some peace of mind during the holiday season when so many people are making purchases on the internet.
Happy Shopping! 🙂
Here we are giving the quick layout of online shopping tips with the help of this Infographic.