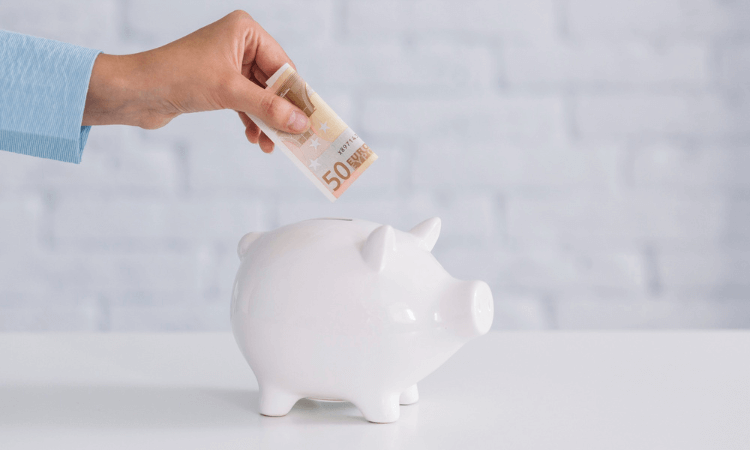 Looking for money-saving habits from famous and frugal celebrities?
We all dream to be rich but being rich can also be frugal. I don't know if you believe me or not but celebrities also like to save money and manage their spending. Having a lot of money doesn't mean you can spend it impulsively. After all, you can't stay rich without knowing how to spend your money wisely.
Some celebrities teach us some things about saving money and teach us to be on a budget. In this article, we are going to discuss the money-saving habits from famous and frugal celebrities.

1. Budgeting
Budgeting is an essential factor when it comes to saving. It can help you save from overspending on things you don't need to spend that much money on.
You must have to figure out your monthly spending so you can budget accordingly.
2. Cook Your Own Meal
Even celebrities like to cook at home. They also like to cook their own meal, some celebrities prefer homemade food rather than dining in hotels.
When you start cooking at home you can cook a variety of dishes on your own. Also, you don't need to be dependent on your maid for food. Cooking your own meal is an easy and fun task if you love to cook. Otherwise, you need some practice and help before you start cooking all by yourself.
Recipe books can help you with all of your recipes and if you don't want to read recipe books Youtube is there for you. You can save more money using Easy Ways To Save Money In The Kitchen.
3. Don't Spend Everything You Earn
Saving is the only way to make your work pay off. You must have to save some part of your paycheck for emergency situations. If you make saving your habit you can easily save money.
Sometimes people spend all of their earnings on shopping or partying. Having money doesn't mean you can spend your money on unnecessary things. Try to save more money rather than spending it on excessive things.
4. Take Advantage Of Freebies
Always look forward to freebies. Why spend on something that everyone gets for free? Even if you have enough money to buy things do not overspend your money. Always look forward to freebies so you can save more on your spending.
When you go out to expensive salons or some beauty brand stores do not forget to ask for free product samples, also you can get free beauty makeovers for free. You can save more on your beauty products using some Tips To Save Money On Beauty Products.
5. Use Public Transports
Using public transport is one of the best money-saving options for you. Avoid traveling through private cars and using bikes to travel small distances. Walk to the destination wherever it is possible and use public transport.
Some of the celebrities also prefer using public transport and travel through general class in airplanes rather than traveling through private jets.
Also, you are helping to save the environment by using public transport.
6. Use Coupons
Whenever you go shopping do not forget to use coupons. Coupons can save you more than you think. No matter if you are shopping online or offline using coupons is always beneficial for you.
CouponMoto is the way to save on your every shopping. You can get coupons and discount offers for skincare products, appliances, clothing, accessories, groceries, and more.
Online shopping stores like Amazon, Nykaa, Myntra, Croma, etc. provide shopping coupons and discount offers so you can save more on your online shopping.
7. Be Frugal
Sometimes being frugal can be beneficial for your own good. Obviously, it is not required to be frugal in all situations. But cutting down unnecessary expenses can help you save big.
Being frugal about shopping for clothes is all you need to save money. When you can't control yourself from shopping use coupons to save your money.
8. Shop From Discount Stores
Always shop from the discount stores. Sometimes you can also get freebies when you buy from the stores that offer discounts.
Take advantage of sales available at the shop. Discount stores can help you save more on your shopping. Visit the stores where you can bargain and do not shop for expensive brands just for their names.
If you are not good at bargaining you may shop using online shopping stores. You can get big discounts on your shopping using Coupons and Discount Offers. Visit CouponMoto to grab your free shopping coupons and save every time you shop online.
9. Shop Wisely
The best way to save your money is to shop wisely. Having money does not mean you can spend it all on shopping. Do not spend your money on unnecessary things such as more clothes, kitchen wares, trending electronic devices, and many more.
Do not spend your money buying things that you already have at home or the things you are not going to need for a long time. Avoid buying things after imagining future scenarios in your mind.
10. Start Investing
Start investing money as much as possible because investing is the only key to saving money. Rich people smartly believe in investing money which can help to multiply their money for their long-term goals. It is also important to use the best method for investing or saving your money. Use the methods you are familiar with and don't go for some investing methods you hardly know about.

These are the best money-saving habits of celebrities. We hope this article helped you save money in your daily life. Let us know of any other money-saving habits that you follow daily in the comment section.
Happy Shopping!!!