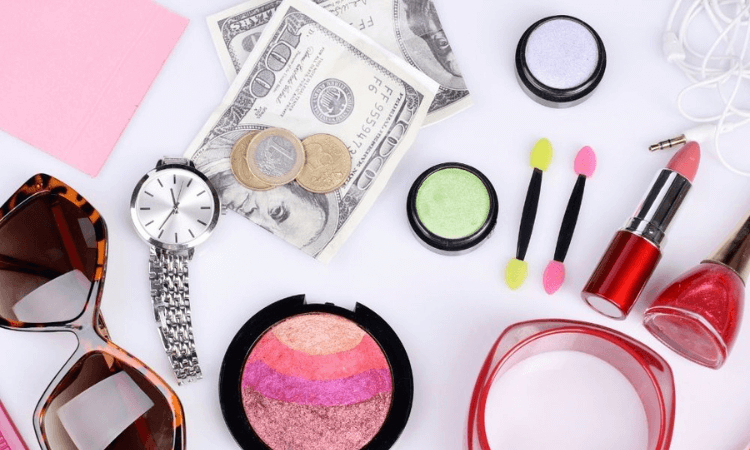 Want to know how to save money on beauty products?
Beauty products have been an essential part of women's daily life. And why they wouldn't be? They help you look attractive and self-confident. Some people spend too much money and time at parlors just for makeovers and maybe that's the reason why beauty products prices are high as the sky. But spending too much money just for looking attractive can affect your monthly budget.
To manage your monthly budget you need to stop your overspending on skincare or haircare products. There are many ways that you can use to save money on beauty products. Here, we listed the best money-saving tips that can help you save on your beauty essentials. Let's check them out.
Decide Your Priorities
Before buying beauty products just because you like them take a second and ask yourself if you really need this product. Prioritize your beauty product needs.
There are some essential products that you really can't survive without so decide on your high-end products before buying products rashly. Lipsticks, concealers, compact, etc. are basic beauty products that every woman needs so you better spend money on your essentials.
Use Your Available
Do not buy products you already have. When it comes to eyeshadows or lipsticks some women have a habit of buying every shade being just half different than the other. This only causes a waste of money because you can't use them all at once. So you are wasting your money and that lipstick also.
Do not buy cosmetics just because they are on sale or available at a low price if you already have them. Always use your available and buy new ones when you really need them.
Try Before You Buy
Always try the products on your own skin before buying. It is not necessary that cosmetics suit your skin just because they are recommended and suitable for your favorite social media influencer or celebrity.
Some cosmetics may cause side effects if they don't get matched your skin type. It all depends on your skin type. Prefer cosmetics that are specially designed for your skin type.
Imagine you buy your favorite products before trying and after use, you come to know that it is allergic to you and you cannot use them anymore. It hurts right, it really does. So the better way to save your skin and waste of money is to try expensive cosmetics or skincare before buying them.
So trying products before buying them are always beneficial. This way you can save more money on beauty products.
Look For Less Expensive Brands
It is not important that you have to buy from expensive brands. Many people think that buying expensive products like shampoo, cosmetics, or skincares from salons and department stores can be more trustworthy. But that's not the truth, there are so many brands that offer cosmetic products of good quality at an affordable price range.
If you don't look for other inexpensive products you never got to know about their benefits. So, always try to look for affordable prized products, and who knows maybe those products will really suit your skin very well.
Research Products & Product Reviews
Before buying any expensive beauty products always research them online. Always take a look at the product ingredients maybe it contains some allergic ingredients for your skin. Check if you are not buying any dupe products.
Research is the only option to know more about the product. Customer reviews can really help you with this. You will get to know about the product's pros as well as cons. Also, you will come to know if the product is really suitable for your skin or not.
So always research the product before buying the one that not going to work with your skin type.
Exchange Products With Friends
Sometimes it happens when you buy products that you already have at home. Or maybe you are bored of using some cosmetics but they are too expensive or in good condition to throw them out. At these times you must consider giving your beauty products to your friends or your cousins. Consider this only if your product is hygienic of course.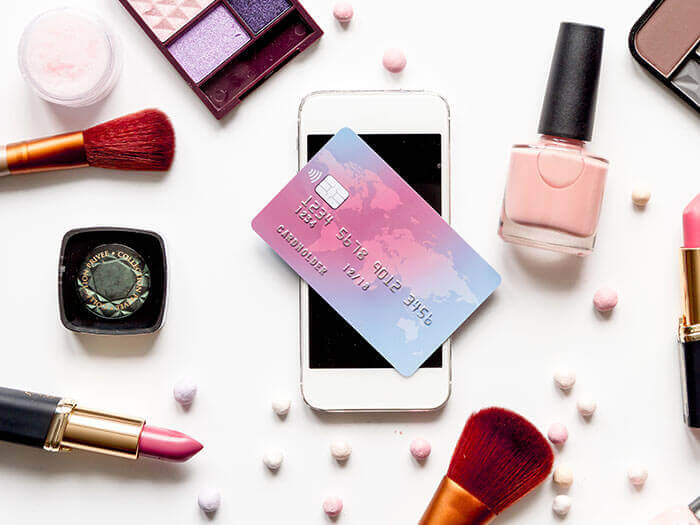 Try To Use Less
It is not necessary to wear heavy makeup on daily basis. Sometimes you can wear simple makeup or can be just natural. As they say, no beauty is better than natural beauty. Minimize the use of highlighters, eyeshadows, concealers, compacts, etc., and try to save them to use for big a big event.
You can easily use beauty products for a long time by less using them. There are some products like shampoo, conditioners, moisturizers, concealers, and foundations that come in packaging which is difficult to handle.
You can not control the flow of these products when coming out and you can not put them back because of the packaging. These cause easy waste of products, so be careful while handling those types of products.
Get Low Maintenance Hair Cut
If you have long hair obviously you need products of high quality to maintain them. Go for the hairstyles that require a low amount of products to maintain them.
Visit the parlor after every four or five weeks to maintain your haircut can be wasting your money and time. So it is always better to prefer hairstyles that will look neat even after some months.
If you are looking forward to saving money on your hair care routine avoid expensive hair treatments.
Buy Online
Buying beauty products online can be beneficial for you as you don't need to visit the shops personally. You can easily buy products in your free time while eating your favorite snacks.
You can get to look for more similar products which are less expensive. Also, you can get to know more about the product through reviews and get familiar with the genuine reasons to buy a product. There are more offers available on cosmetics sites than in their departmental stores so you can easily buy cosmetics of your favorite brands at an affordable price.
Use Coupons
While shopping online always use coupons and discount offers to save on your favorite products. You can also get some offers that are available on online payments.
There are many online sites that offer cosmetic brands. It happens that some websites have higher prices for products which you can get at lower prices on the other websites. So always prefer to visit two or three websites to gain price details.
Always buy products that are available on sale, but don't buy them if you already have some. If you are a new user then you can avail of Myntra New User Offer and save more.
There are other online shopping sites such as Nykaa, MamaEarth, Just Herbs, Trell Shop, etc. that provide quality products at an affordable price range. You can get discounts using discount codes, and deals. What do you need more? Start shopping with coupons and save more.
Consider Expiry Dates
Checking expiry dates is the most important factor while buying any cosmetics product. Different beauty products have different expiry dates. Some last for three months or some for 2 years. So if you are not going to use the product consider buying cheaper products.
Use The Services At a Beauty School
Visiting beauty schools or barber schools near you can also be beneficial. Students at beauty school always needed models so you can take advantage of this. These students offer at cheap prices. You have to spend less money on your makeup as compared to salons or parlors.
Use Homemade Remedies
Using homemade remedies is one of the best ways to save your spending on skincare and hair care products. There are so many remedies available you can use for your daily skincare routine, you can use Haldi, curd, milk, etc.
If you don't know much about these homemade remedies you can search for them online. If you search carefully you can get alternatives for all your expensive hair care and skin care.
It's not true that homemade remedies will always work for you it depends on your skin type. Sometimes homemade remedies can cause more problems so prefer the remedies or salon products based on your skin type.

These are tips that can be useful for you to save money on beauty products. We hope these tips will help you save more on your cosmetics and beauty products. Let us know of any other saving tips that you use in your daily life routine in the comment box. You can also check about the more Effective Money Saving Tips.