ABP Mazha is a 24-hour free-to-air Marathi news channel in India. The Mumbai-based company launched on 22 June 2007. The channel is owned by ABP Group. Rajiv Khandekar is the executive editor at the news channel's Mumbai headquarters. Star Mazha was renamed as ABP Mazha on 1 June 2012.
News18Lokmat is a 24-hour Marathi-language news channel based in Mumbai, Maharashtra, India. It is a joint venture between Network 18 and Lokmat Group the publisher of the newspaper Lokmat. The channel was launched as IBN Lokmat on 6 April 2008, the day of the Hindu New Year festival Gudi Padwa. It was branded as IBN Lokmat till 9 November 2017.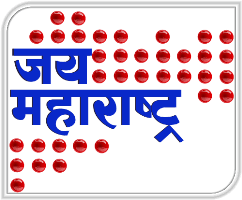 Jai Maharashtra is a 24/7 Marathi-language news channel launched on 1 May 2013. The Mumbai-based Sahana Group owns the channel. Its broadcasting area in Maharashtra. This channel is available on the direct to home providers such as Tata Sky and Dish TV. It was previously available on Videocon d2h, India.
TV9 Marathi is a 24/7 Marathi-language News Channel that launched in 2009. Initially broadcasting in Hindi as TV9 Mumbai it switched to Marathi in 2012. TV9 Maharashtra is a Marathi news channel aimed at serving the free-spirited republic of Maharashtra exclusively. It is everything that the State is: open-minded, fearless and bold. TV9 Maharashtra is Maharashtra speaking itself. Within a short span, tv9 has become a one-point-reference for Maharashtrians.
5) Mi Marathi:-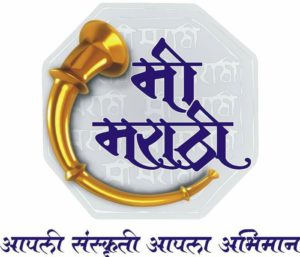 Mi Marathi was an entertainment television channel owned by Shri Adhikari Brothers in the Marathi language. Mi Marathi programming primarily consists of family dramas, cooking shows, news, and movies. Mi Marathi an ace regional live TV channel that is catering to viewers need for quite a while now. The channel has always aimed at providing viewers their regular dose of entertainment with a touch of uniqueness.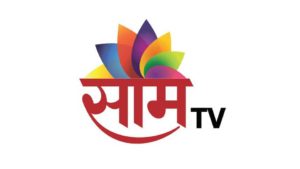 Saam TV launched in August 2008, It's the group's first venture into broadcast media business bringing a global outlook to regional television. High-quality programming of the Saam TV channel enlightens, inspires and entertains all communities of Maharashtra. Saam TV reaches the grassroots and the urban audiences with the real Maharashtra. Saam TV primarily consists of news, family dramas, cookery shows, and movies.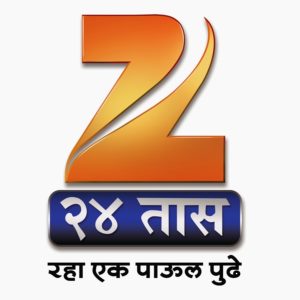 Zee 24 Taas is the first 24-hour Marathi news channel broadcast in India and is based in Mumbai. It was launched on 12 February 2007. Zee 24 Taas was the first 24/7 Marathi news channel of India. Rokhtok is a special debate show taking up the biggest news of the day, whereas Metro news is about Mumbai, Pune & Nasik, Aajcha Maharashtra covers the news stories from small parts of Maharashtra.
8)  Maharashtra1 (Nirbhid Batmyancha Vyaspeeth ):-