Are you looking for some great time with your family, friends or loved ones? Great time always comes with good food. So here is a list of some amazing Restaurant in Mumbai with their address and contact number to minimize your time to search for.  Enjoy the fabulous food and have great time with your dears.
1) Leopold Cafe Restaurant:-
The Leopold Cafe and Bar is a large and popular restaurant and bar.  It has created its own heritage and legacy into the food business for ages…….To call it a restaurant, it would be demeaning as an institution since it has become a landmark in Mumbai as it is the preferred place both for local Indians and foreign tourists. Founded in 1871, Leopold is open from morning 7:30 AM till midnight.
Address:- S.B. Singh Road, Colaba Causeway, Mumbai Maharashtra
Contact:-02222020131, 02222828185
2) KHYBER Restaurant:-
Khyber is an iconic restaurant located in the art & heritage district of the city of Mumbai. Frequently patronized by local & international celebrities, distinguished personalities and even royalty, we have had the pleasure of serving the Prince of Luxemborough, Kuwait Royal Family, Sir Richard Branson, Sir Paul McCartney, Amitabh Bachchan, Aamir Khan, Wendell Rodricks, Goldie Hawn, Richard Gere, Demi Moore, and many more.
Address:-145, Mahatma Gandhi Road, Near Rhythm House, Fort, Mumbai
Contact:-022 4039 6666
3) Gaylord Restaurant:-

Allow yourself to be enveloped in a European bistro-like charm. Potted palms in the garden area, a beautiful wooden trellis, old-world wrought iron chairs and Italian marble table tops create an oasis amidst Churchgate, one of the busy streets of South Mumbai. The warmth and hospitality of the restaurant that has captivated the hearts of three generations await to embrace you. At Gaylord Mumbai, the cuisine straddles the electric best of North Indian and Continental
Address:- Mayfair Building, VN Road, Churchgate Mumbai Maharashtra – 400020.
Contact:- 022044693/022821259/022848076/022842734
4) Pan Asian Restaurant:-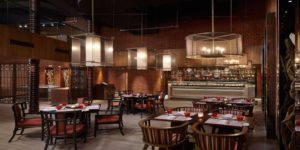 Pan Asian is one of the excellent restaurants you will find in Mumbai. Its pleasant atmosphere and brilliant service will make you fall in love with this place. People who want to experiment with dishes from different cultures will surely adore the flavors offered here. Sushi, sashimi, and Beijing are some of the best items you can find here. When you come to Mumbai, you just have to enjoy a meal here. It will offer you a pleasurable experience.
Address:- Sahar Airport Road, Near International Airport, Andheri (East), Mumbai, Maharashtra 400099
Contact:- 022 2830 3030
5) Olive Bar And Kitchen Restaurant:-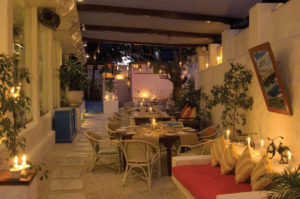 In November 2000, we opened a rustic hideaway in Bombay where food, drink, laughter, and conversation gently merged in a Mediterranean melting pot of warm sunshine and good company. To our joy, it became an overnight sensation and won recognition both across India and on an international level.
Address:- No. 14, Nargis Dutt Road,, Khar West, Union Park, Mumbai, Maharashtra 400052
Contact:- 022 4340 8228
6) India Jones Restaurant:-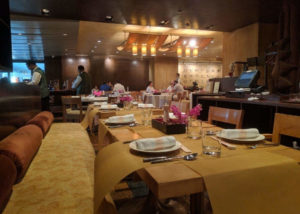 India Jones is a famous restaurant that celebrates cultures from across the world. Starting from Thailand to Japan to Korea, this restaurant delivers the best kind of food. It has an eye-catching decor. It is refined and appealing. The Asian artifacts and Chinese calligraphy that has adorned the restaurant create that perfect ambiance you need for a business lunch.
Address:- The Trident, Nariman Point, Mumbai, Maharashtra 400021
Contact:- 022 6632 6330
7) Golden Dragon Restaurant:-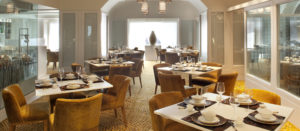 Golden Dragon is an ancient Chinese restaurant, which is located at the Taj Mahal Palace. It serves the best Szechuan food you have ever tasted in life. The recipes are picked from the south-western region of China. The flavors are complex and delectable at the same time. You can always enjoy your lunch here during the weekdays, but if you are coming on the weekend, ensure to reserve a table for yourself. This is because the place tends to get crowded often.
Address:- The Taj Mahal Palace Hotel, Apollo Bunder, Colaba, Colaba, Mumbai, Maharashtra 400001
Contact:- 022 6665 3366
8) Indigo Restaurant:-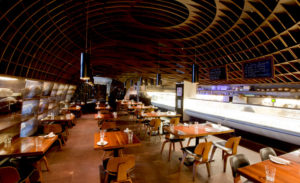 Indigo was born in 1999 in a colonial bungalow, lovingly restored to exude warmth and style. The food speaks for itself, as it surprises the palate with an ever-changing menu of eclectic modern European cuisine. Nestled in a lane near the Gateway of India in Colaba, Mumbai, is Indigo, a fine-dining restaurant that combines old-world charm and delectable food with the finest selection of wines.
Address:- 4 Mandlik Road, Colaba Mumbai – 400 001
Contact:- + 91 22 6636 8981 / 80 / 99
9) Breeze Restaurant:-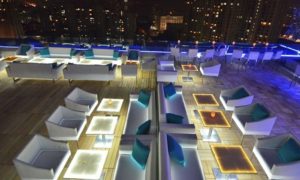 Breeze is one of the best rooftop lounges in the city. The place offers an amazing ambiance along with a variety of Italian and Mediterranean dishes from its affordable vegetarian menu. Breeze also serves a range of drinks and cocktails from their eclectic bar menu. It is the best place to go for all party lovers.
Address:- A Wing, Supreme Business Park, Hiranandani Gardens, Powai, Hiranandani Gardens, Mumbai, Maharashtra 400076
Contact:- 022 6608 3939
10) Smaaash Restaurant:-
Launched in 2012, SMAAASH is one of India's acclaimed gaming and entertainment centers that marries sports, virtual reality, music and dining into an immersive, evolved, interactive and innovative social experience for family, friends and children alike.
Address:- Gate No 4, Kamala Mills Compound, Tulsi Pipe Rd, PB MargLower Parel Mumbai-400013
Contact:- +919920088333
You can find food online also on Behrouz Biryani, Mcdonalds, Pizzahut, Faasos, Swiggy, True Elements, Zomato, Foodpanda, KFC, Ovenstory, Dominos with a great discount using coupons at couponmoto.com