Rainy days are here. Looking for some best and trending rainy days outfit ideas?
It can be frustrating if you aren't prepared for rain, but if you have the essential items, it won't be a major problem. Maintaining a chic style during the rainy season is a bit difficult because you can get dirty easily with the street water or falling rain or mud.
This monsoon season doesn't let the rain ruin your outfit or shoes. Let's check out the best rainy day outfit ideas for women.
Some Rainy Days Outfit Ideas For Women
1. Short Dress with Ankle Boots
Get runaway ready in the monsoon season. You can style a short dress with leggings and a leather coat. Also, complete your look with the black shoulder bag and red lipstick. And here you are ready to go out in rainy weather.
2. Long Coat
You can wear long coats with almost every outfit. Put on a black long coat with a black shirt and trousers, and black long boots, as well as a black bag. You can also pair a long coat with knee-length dresses, jeans, skirts, sneakers, heels, knee-length, or ankle-length boots. A long coat can be worn with an outfit for work or a date.
3. Wear Gorgeous Florals
The super cute floral jacket will brighten even the gloomiest winter day when worn with a neutral shirt, black tights, and long boots.
4. Patterned Dress With Denim
If it is humid and rainy, a patterned dress and no tights will keep you feeling fresh and cool. If the temperature drops, a denim jacket will keep you cozy. And lastly, chunky ankle boots will keep your feet dry and stylish during the day.
5. Wear Flowy Dresses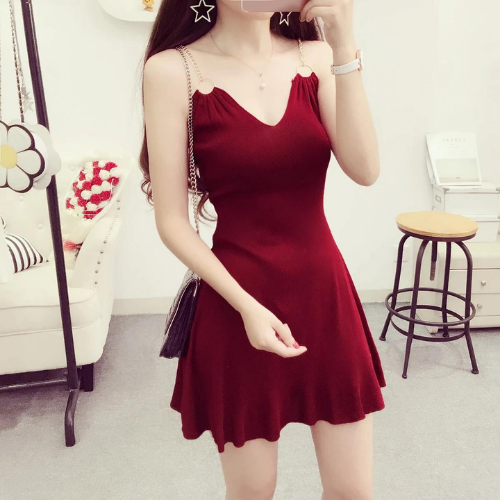 Flowy dresses are another throwback look we still love. A flowing dress will keep you feeling cool and right at ease. The buckled sandals are comfy and practical, and they go great after heavy rain. Plus, as long as you add a cute umbrella, the look is completed in a totally fashionista-approved way.
6. Casual Street Style
If it's a Drizzy day you can style faded jeans with nude sandals. This outfit will give you a casual and comfortable look no matter where you go.
You can also style ripped jeans with sandals or knee-length shoes.
7. Layering Outfit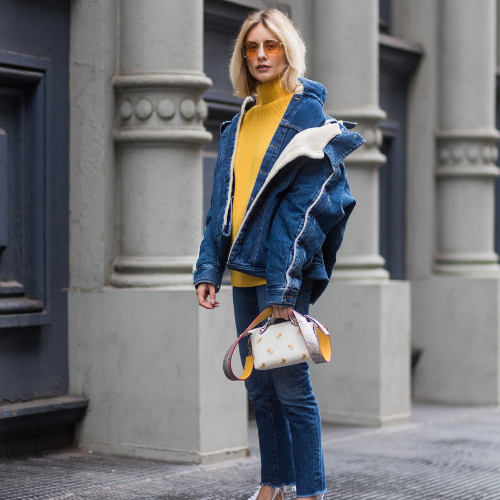 Layering up your outfit is a great styling idea in the monsoon. You can wear a striped shirt with a sweater topped with a windbreaker jacket. Layering your outfit can help you when a sudden change in weather occurs. You can style these sweaters with simple jeans and a handbag.
8. Colorful Scarf with boots
Wearing bright colors during the rainy season is the best idea to boost your gloomy mood. The bright pink rain boots make any bummed-out person feel better. Plus, you can accessorize with colorful earrings and scarves too.
Enjoy some fun in the rain and don't forget to splash in some puddles. While you're at it, have a good old-fashioned soak too and you'll feel better in no time
9. Baggy and Oversized Outfits
Oversized shirts or jackets can add a synthetic touch to your rainy outfits. You can style your crop top with trousers and a long trench coat, paired with brown boots to complete the fashionable baggy look.
You can also wear an oversized sweater with joggers and jeans. Wear a baggy bright coat with a black shirt and high heel long boots and don't forget the funky printed umbrella.
10. Bright Printed Dress
A splash of color is always welcome when the skies are gray, and if you manage to make shades look this cool at any time of the year. You can wear bright printed outfits or jumpsuits and printed shoes on rainy days.
Fashion Tips For Rainy Season
Wearing Colors
Wearing colors during the monsoon is the best idea rather than white clothes. This rainy season says goodbye to the white and light colors of the summer. Welcome clothes with brighter colors like neon shades and oranges or blue colors.
Do not wear too heavy clothes or extremely silky clothes. Remember to layer your outfit so you don't need to worry when a sudden change in weather occurs.
Always carry a thin scarf that protects your hair from frizz.
How much to wear
Try to wear short clothes like 3/4th or knee-length dresses so you don't need to worry about your dress getting wet or soaked in muddy water.
Look Stylish
You can wear rompers, denim or cotton shorts and capris, half-jumpsuits, light material short dresses, and knee-length skirts. These outfits can bring trending style to your dressing and also you can stay safe from the dirty water.
Footwear
Always pair knee-length or ankle-length boots with short dresses. You can wear rubber sneakers or flip-flops with shorts, so you can look trendy in the rainy season and also get protected from muddy water.
Makeup
A rainy day doesn't just happen because you have an umbrella or the right jacket. So, when you decide what to wear, don't forget the makeup!
When planning to wear makeup in the monsoon, always use waterproof mascara and tinted moisturizer. Tinted moisturizer tends to soak into the skin better than foundation, which sits on top of it. This will also prevent brown streaks from dripping onto your face. Finally, stick blush works better than powdered blushes or eyeshadows.
Accessories
Wear beaded necklaces, charm bracelets, and string flip-flops during the rainy season. Always carry waterproof bags while on outings and complete your look with waterproof watches.
Always carry an umbrella in your bag or car so you won't regret going out.

These are some rainy outfit ideas and fashion tips for women. We Hope, the article helped you find the best outfit ideas for monsoon days. Let us know of any other outfit ideas that you know are best for the rainy season in the comment section.
Looking for discounts on trending fashion styles. You can visit online shopping stores like Amazon, Shopper Stop, Biba, Myntra, etc. These shopping sites can also deliver various savings and discount offers for your shopping.
Enjoy Shopping Online!!