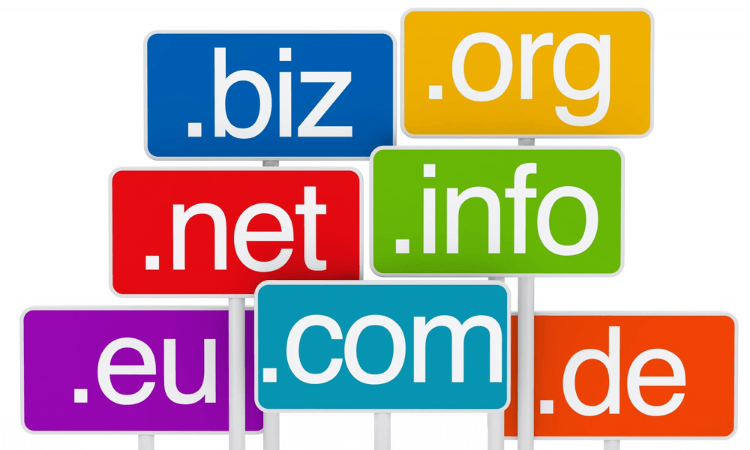 A domain name lets users access a website easily without having to memorize a set of numbers known as an IP address. As a result, it is one of the essential marketing elements.
However, many registered domain names aren't pointed to websites. These are called parked domains, while domain parking refers to the act of registering them.
This article will go over the definition of parked domain names, how they can benefit you, and the steps to register them.
What Are Parked Domains?
Unlike regular domains, parked domains do not connect to any websites.
Simply put, they are unused domains bought for various reasons, including domain investing and claiming aliases to avoid impersonation or cybersquatting.
Money domain parking, also known as cash parking, refers to making money by collecting names with unique or generic keywords that have the potential to be valuable for website owners. As a result, it can be a great additional source of income.
On the other hand, you can also point parked domains to a single website. Usually, popular websites do this to redirect people who misspelled domains to the actual website.
For example, typing gogle.com will redirect you to the google.com website. As a result, Google will not lose any traffic.
Identifying a Parked Domain
The simplest way to find out a domain name's availability is by using a domain name search tool. You just need to type a name into the search box to determine whether the domain you wish to register is still available or already taken.
However, if the domain is no longer available, it doesn't mean that it is parked.
To find out for sure, use the Google Domain tool to see complete information about the domain name. To demonstrate, we will use the tuv.xyz domain to check if it's non-existent or currently parked.
The domain record shows that tuv.xyz is registered under Google Domain. You can also see that the website name doesn't exist, meaning that the owner bought the domain name without pointing to a website.
Unfortunately, we can't get information about whether this domain is for sale since the owner uses WHOIS domain privacy to protect personal information.
Meanwhile, if we try another domain name, we get information that it is for sale and its price. This shows that it is a parked domain whose owner is trying to earn extra cash from it.
How to Buy, Park, and Sell a Domain Name
Now that you understand domain parking, we'll go over the steps to register and sell a parked domain.
1. Find a Domain Name
You can park any available domain name to your preference. Consider the following tips to earn more money from domain parking:
Keep it short and simple. Shorter domains are typically more memorable and appealing to visitors.
Include valuable keywords. Conduct keyword research to boost domain names' search engine optimization (SEO) value. Use tools like Google Trends, Ahrefs, or Google Keyword Planner to learn about current trends and develop fresh ideas.
Use top-level domains (TLDs). Use popular extensions like .com or .net to make your parked domain names more credible.
Once you come up with some names, check if they are worth investing in by using domain appraisal tools. We recommend using more than one tool to receive more objective results since price estimates might fluctuate.
Furthermore, check if any trademark is registered before valuing your domain names. Head to USPTO to find information about registered and pending trademarks.
2. Park Your Domain Name
This step requires similar to registering a regular domain name – the most important part is choosing an accredited registrar under ICANN.
Then, check whether your chosen registrar has a domain parking service and how they charge. Generally, this service offers a set-up advertisement page for your domain, so you'll have to split the earnings with the registrar.
Moreover, pay attention to the domain renewal policy. Most domain registrars offer a package bundle for up to 10 years of domain registration.
Furthermore, find out if the domain registrar provides an annual automatic renewal or reminds users about the upcoming expiration date.
Though there is a grace period for expired domains, updating the subscription before it expires is essential to avoid unnecessary fees.
3. Selling the Domain
Use a proper strategy before you price a domain. Don't come up with a random price to avoid overvaluing or undervaluing your domain name. We recommend choosing one of the following domain pricing strategies:
Fixed pricing. This strategy sets a specific price for a domain name and doesn't allow the buyer to negotiate before the purchase. It is generally suitable for low-priced domain names.
Flexible pricing. On the contrary, this strategy allows the buyer to give you a price offer and start negotiating. We recommend this strategy for those who are keeping a premium domain name.
Moreover, conduct your research about the prices of other related domain names from the same industry to see the average price on the market.
After that, consider where and how you want to sell the domain names:
Private landing page. You can point your parked domain to a landing page website that informs potential buyers that the domain is currently on sale. This might be the best option if you don't want to share your profit with third parties.
Domain name marketplace. Selling a domain name through marketplaces can be beneficial because of their extensive features, including escrow service to ensure a domain name's security. However, most domain name marketplaces will charge you a subscription or a commission fee.
Domain auction sites. This platform allows sellers to set a starting price and let potential buyers bid for the best price. However, using an auction site will also charge you a commission fee. Keep in mind to raise the domain's price by around 5% to 15% of the actual price to retain the profit margin.
Domain name brokers. This option will help you facilitate a negotiation process with potential buyers for high-in-demand domain names. Generally, domain name brokers gain profit through commission only, but some of them also charge you upfront. Keep in mind to double-check the broker's reputation and terms. They also have the right to refuse your offer if they don't find your domain names valuable enough to sell.
Conclusion
Parking a domain name means purchasing it from a registrar without connecting it to online services. Mainly, users do this to earn money or for cyber security reasons.
If you are interested in domain investing, research the potential valuable domain names and check for their availability using a domain name search tool.
After coming up with the best pricing strategy, you can sell domain names through:
Private landing pages.
Domain name marketplaces.
Domain auction sites.
Domain name brokers.
Choose the method that suits your investing strategy best and check for any hidden fees to avoid a significant loss in profit margin. Also, don't forget to renew the domain subscription before it expires.
We wish you good luck with your domain parking journey!