Planning for vacations but confused about what to pack with you? Then ultimate travel packing list for men is the solution for you.
Most men love vacations and outings but they don't like packing that much. They are excited about the destination but not interested in packing their stuff for the trip.
When you are planning for a trip packing your stuff properly is essential. Definitely, you will look terrible with a poorly packed carry-on. And the solution is to create an effective travel packing list so you can save your time and luggage space.
Did you know what's travel packing list is? It's a checklist of the essentials that you need to pack with you while traveling. You might think why we need a travel packing list but trust us this list can save your efforts and time required for packing luggage.
Everyone comes to know about basic things that are needed to carry with them while planning for a vacation. But improperly packing can weight up your luggage and can cause you trouble at airports.
In this article, we discovered the ultimate travel packing list for men that can help you with packing.
Bags: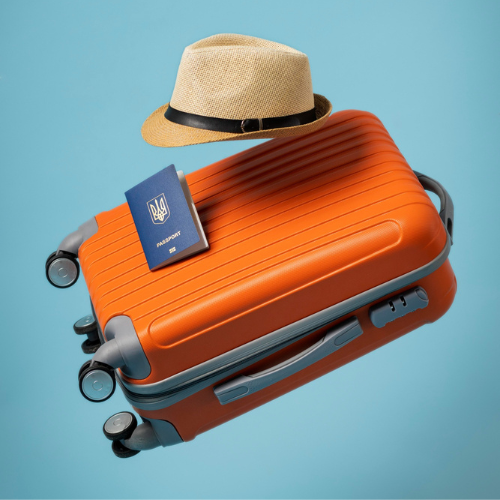 Select the proper luggage bag depending on your vacation days. If you are planning for a weekend trip then a backpack is enough to carry two pairs of clothes and other essentials.
If you are planning vacations or business trips a duffle bag or a casual backpack and a suitcase are two bags you need to carry. A large suitcase is ideal for leaving at the accommodation while exploring.
You will need a backpack that you can carry with you during day time to keep your valuables, tech accessories, and the things you will need for the day ahead.
If you are planning for hiking, trekking, or camping then there is no need to carry a suitcase with you. You can go with the trekking bag which is easy to carry on your back and you can easily put all your essentials in this one bag.
Clothing:
Lightweight Rain Jacket
Activewear
Sneakers
Flip Flops
Swimsuits
Sweatpants
Sweatshirt/ Fleece
Apart from the obvious innerwear, socks, and day-to-day t-shirts and shorts you would need to carry other essentials that maybe you'd forgotten.
The first thing you need to carry if you are out trekking or exploring is a lightweight rain jacket. You will never give a guarantee of the weather when you are traveling to tropical climates.
You will probably need some activewear and a pair of trainers because your flip-flops are not going to cut the climbing.
While on a business trip chooses versatile pieces of clothes rather than carrying a closet with you. While on a long trip carry 3 pairs of blazers or sports jackets, 3 pairs of formal shirts, and 3 pairs of bottoms. You can wear them differently by interchanging the blazers or shirts.
Do not forget to take your on-the-go clothes which means comfortable ones. Always carry pair of shorts and casual t-shirts no matter where you plan your trip to.

Weather Essentials:
Warm Jacket
Gloves
Knit hat
Snood Scarf
Warm Clothes
Depending on the time and the destination you are heading to, some destinations require extra layers. If your destination is of low temperature try to pack warm clothes with you like sweatshirts and more rather than t-shirts.

Sun Protection: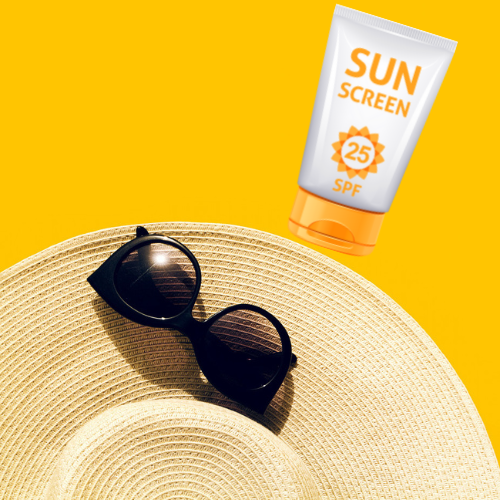 These items are most important when you are on a vacation. It obviously depends on your destination, if you are visiting low-climate places then what are you going to do with your hat.
If you are traveling somewhere hot where you spend all your day under the sun you must carry sunscreen and sunglasses with you. This may help you to protect your skin from tanning.
Your skin needs to recover from sun burnings so applying some aloe vera gel can help soothe the skin.

Safety & First Aid: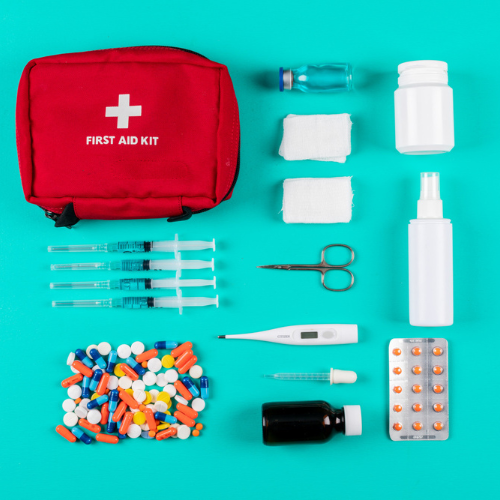 Repellent spray
Hand sanitizer
First-aid kit
Pain relief spray
The most essential thing no matter where you head is safety and a first-aid kit. Do not forget to carry your daily dose of tablets and other essential tablets for fever, colds, etc.
Visit a local medical store before your travel date and grab all the medicines and other essential things.
These are the most necessary things that you have to carry in your bag while traveling.

Camera/ Tech Gear:
Camera
Lens
Spare Battery
SD Card
Tripod
GoPro
Vlogging Camera
Portable Powerbank
Laptop
iPad
Headphones
Again, it all depends on your destination. If you are out for a vacation then cameras play important role in your baggage. You can explore the destination with the help of a camera.
Always prefer lightweight gadgets or cameras rather than heavy ones. Do not take more expensive gadgets such as laptops or iPad for trekking.
When you are out on a business trip or exploring new cities always carry your office essentials. Even if you are on a leave you don't know when will urgent work crashes on you. So it's always beneficial to carry your laptop, iPad, etc.

Accessories: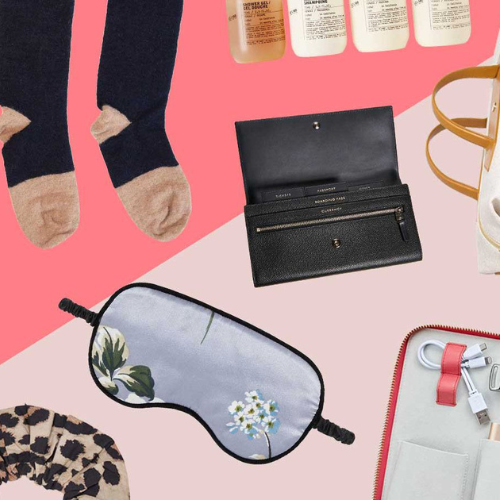 Money Belt
Universal Adapter
Revolut Card (Travel Card)
Reusable Water Bottle
Waterproof Phone Case
Travel Wallet
Travel Padlocks
Laundry Bag
Neck Pillow
Microfibre Quick Dry Towel
Packing Cubes
Waterproof Dry Bag
To keep your valuables safe and secure money belt is important as you can keep it with you 24/7 and it is also comfortable to carry.
One thing that you must have to carry with you is a universal adapter.
Use less plastic as you travel with a reusable water bottle. You can refill this bottle in your hotel and take it with your wherever you go.
A waterproof phone case is always a lifesaver. You don't need to worry about your phone if it's raining or if you are visiting the sea shore or riverside.
The neck pillow is also essential while traveling and if you are a sleepy person then you already know how precious the neck pillow is while traveling.

Toiletries:
Toothbrush and toothpaste
Floss
Mouthwash
Comb
Brylcreem
Shave soap
Razor
Brush
Shampoo bar
Soap
Deodorant

Other Essentials:
Plane tickets
Driver's license
Passport
Prescription medicine
Pair of extra shoes

You must have to pack only essentials. Avoid carrying additional things like more pairs of sneakers, heavy jeans, or jackets that take extra space in your luggage. This list helps you to be nitty-gritty about your personal care and hygiene.
You will also need to know about some Tips For Saving Money On Vacation.
We hope the list helped you with your travel packing list for men. Let us know if you find this article useful in the comment section.